"Love this school and the teachers!! Montessori Children's House has provided an amazing foundation for my girls, they have flourished over the years and I couldn't be happier with their progress. The teachers have an amazing way of demanding complete control of the class while being very caring and loving. One of the things I love the most is that the children can excel at their own pace, they're not held back and they're continually encouraged to think for themselves. They also start presenting in front of the class in pre-school so imagine how easy it will be for them by the time they're in third grade. My only wish is that MCHOH went past the third because we would definitely keep our kids here as long as we could!!" - Dennell Vargas Krzyzanowski
A Special Message from the Founder:
When I first began Montessori training in the early 70's, it was as if my mind and my heart blossomed together. Everything was orderly and made sense, and the environment and materials were beautiful.
After a few years of classroom teaching, I decided I wanted to found my own school, where creative people could add their own passion for art, or nature, or music, or whatever their passion was, to the discipline of Montessori teaching. And, this school had to be affordable for all families - thus Montessori Children's House was born.
Being retired now, I do miss the classroom, however, I rest assured that all the teachers share my love of Montessori, and each and every one has that spark of creativity to add to the Montessori experience.
- Jo Eckerley
Staff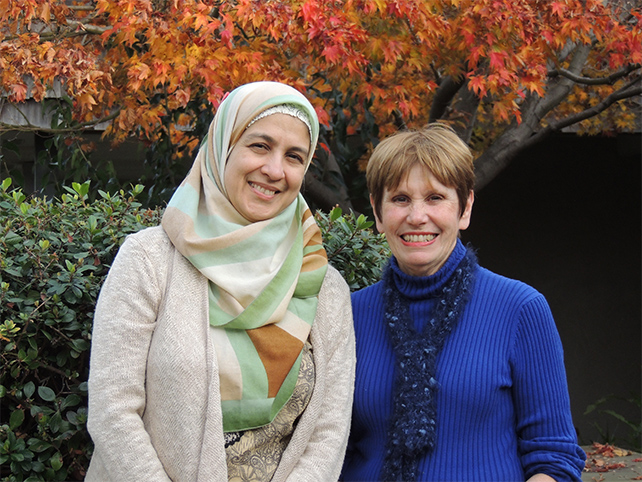 Kavita I. Hakim, Director
Jo Eckerley, Founder

Kavita I. Hakim, Director and Preschool Teacher
B.A. Psychology
Montessori Diploma for Preschool 3-6 Years,
Modern Montessori International, London, England
Early Childhood Development Studies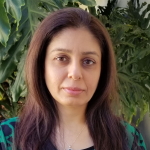 Farishta Khugyani, Preschool Teacher
B.S. Human Physiology, San Francisco State University
MBA Finance, California State University Hayward
Early Childhood Development Studies - Chabot College

Denise McCulloch, Preschool Support Staff
Early Childhood Development Studies
AMS Montessori Assistant Teacher Certificate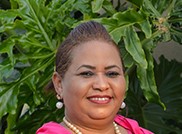 Hanaa Elamin, Preschool Support Staff
B.A. Psychology and Pre-School Education - Ahfad University for Women, Sudan
A.A. Early Childhood Development

Kavita M. Hakim, Kindergarten Teacher
B.A. Business and Economics
Montessori Diploma, Sagar Institute, India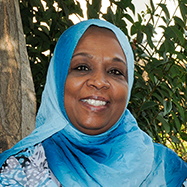 Amira Nori, Reading Teacher for Kindergarten
B.S. Natural Resources and Environmental Studies - Juba Univ., Sudan
Honors Advanced Degree - Animal Science
Early Childhood Development Studies

Toni Tomacci, 1st Grade Teacher (Retired)
B.A. Liberal Studies, M.Ed, Ed. Doctorate,
AMS Montessori Diplomas for Preschool 3-6 years and Elementary 6-9 years

Mary Anne Ryle, 2nd and 3rd Grade Teacher (Retired)
B.A. English and Art History, M.Ed.
AMS Montessori Diplomas for Preschool 3-6 years and Elementary 6-9 years
(510) 782-4427 | 26236 Adrian Ave, Hayward, CA 94545 | © 1977-2023 Montessori Children's House of Hayward